Here we will review the steps to register with William Hill. It's not rocket science, but there are certain things you need to keep in mind before, during and after the registration process. Filling out the form itself is easy; it will only take a couple of minutes at most. The time is worth it, opening an account with this bookkeeper opens a door to a complete gambling experience.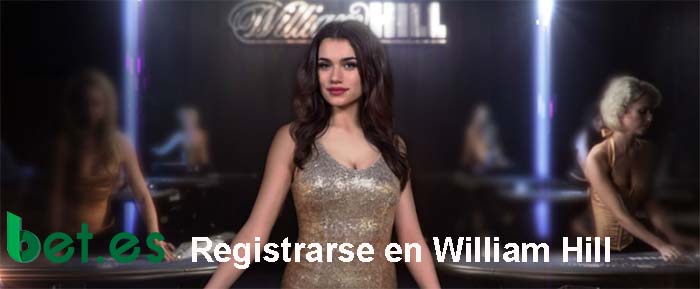 Reasons to register with William Hill
If you're still not sure whether to register with William Hill or not and need some advice, keep reading. William Hill isn't just a hundred year old betting house, it's one of the largest in the business. With a pedigree and trajectory like few others, it still bears the name of its founder. William Hill was an interesting man, who at a young age started selling bets from town to town on a scooter. A huge fan of horse racing, his fame grew along with his cliental until he was able to open his own small betting shop… and the rest is history. If you like these kinds of biographies, our friends at Apuestasfree have published a great article with all the things you don't know about this legendary bookkeeper. 
William Hill is one of the largest international betting houses. Its reputation is excellent. In fact, William Hill became famous for being the honest bookie who always paid whoever won, and those were the days when bookies always honest. He managed to create a great company that has a presence in more than twenty countries and provides fun to millions of players. With William Hill you will be able to make sports bets, play casino games, and slots. In all of these areas you will find a variety of games, including course, a live casino. 
Here you have a complete analysis of all of the offers and services William Hill provides. It includes the playing areas, the app, payment methods… everything you need to know.
The registration form
The William Hill registration form is very simple and quick to fill out. On it you will find on it a notice reminding you that all the information you include needs to be official. Meaning the information is as it appears on DNI/NIE or passport. Otherwise, you may run into problems with your account in the future and we don't want that when there's money on the line!
The information you must enter needs to be your personal data, your contact details and your login information (username and password). You can also choose a security question in case you forget your password. You will also be able to indicate on the form if you have a bonus code. This refers specifically to the sports betting code, although there may be others. 
Finally, you must accept the terms and conditions, privacy policy and verify you are of legal age to play (if you aren't, don't bother registering as you won't be able to complete the registration process). If you register with false or incorrect data, you can have problems later when you try to withdrawal money from your account. If during the registration process you run into any inconvenience, there is contact information for the customer service live chat, email, and telephone number. Of course, you can register through the William Hill app. Everything you need to know about the app is in this article!
Register now with William Hill here!
Your advantages as a client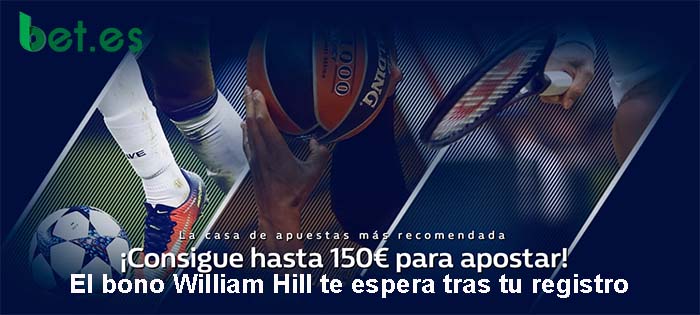 When you register at William Hill, you can qualify for their customer welcome bonuses. You can choose between the Sports Betting Bonus and the Casino Bonus. Let's take a quick look at what each one has to offer:
Sports Betting Bonus
The William Hill betting bonus offers up to £150 in free bets if you register with with William Hill using the code "ESP150". Remember in the registration form there is a section to include the welcome bonus code you with to use. Next, you will receive the bonus code in two phases, first, a free bet of £50 and a second bonus up to £100 that is earned as you place bets with the house. If you want to learn more about this bonus, how to get it, and the conditions, follow this link.
William Hill Casino Bonus: £10 no deposit + up to £1,000 deposit bonus. 
The William Hill Casino Bonus, like almost every other house, is the better than the sports betting bonus. The casino players spend more, so they get more bonuses and promos. To start, a deposit free bonus of £10. You earn it when you register with William Hill, nothing else needed. For this promo, you don't need to indicate any bonus code on the registration form. Just register and enter any casino game. Accept your bonus and set your loss limit to £1.01. From this moment on, you can use your £10 free bonus to play without depositing money. Watch out, you only have three days to use this promo, then it expires. If you're interested in this bonus, you can learn more here.
Register with the William Hill Casino! 
If you like what they offer and you've had a good time with their slots, their live roulette and card tables give another bonus of up to £1,000. This is the casino deposit bonus. To get it, enter your player account and make a minimum deposit of £10. You will receive a 100% match of the deposit, up to £1,000! Not too bad, is it? Also, if you continue playing with the house, you will be able to access more promotions and offers every week. Be sure to check the promotions area frequently.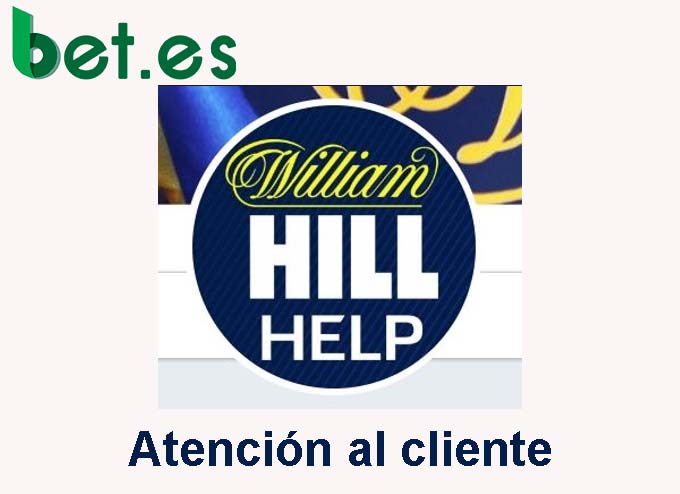 Contact William Hill
If you need to solve any problem before you register or once you're a client, don't hesitate to get in contact with the house. You can do so through these avenues: 
Live chat on the house's own website
Web form
Email support@willhill.com for customer service
Email customerhelp@williamhill.co.uk for shop concerns
UK Phone: 0800 085 6296
International Phone: +800 3551 3551
As you can see, it won't be a problem to resolve your questions or setbacks. We are sure that the registration process, your experience, and any other attention you need from the house will be satisfactory.